Daily Inspirational Quote
Skepticism is the beginning of Faith.

-Oscar Wilde
I slept and dreamt that life was joy. I awoke and saw that life was service. I acted and behold, service was joy.
-Rabindranath Tagore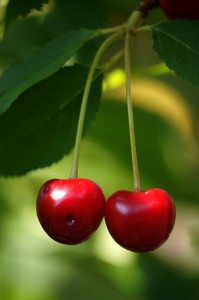 One of the great things about being a blogger is that, whenever I learn things or experience success in my life, I get to share it with you in order to help you achieve similar success. By sharing these lessons with you, it helps me go from being good at something to becoming a master.
This is just one of many benefits of sharing successes with others and one of many reasons it is the seventh and final step in my article on How To Change Who You Are:
Once you have achieves some success, help others to do the same by sharing your experience with them. Nothing solidifies a successful change like sharing your success with another person. This type of service will remind you of your own commitment and perpetuate gratitude for the changes you've made as you see others struggle to make the same changes. However, be cautious of becoming preoccupied with the success of others since not everyone will achieve the same success you have.
7 Benefits Of Sharing With Others . . . .
Permanent link to this article: https://beinspiredeveryday.com/2011/12/02/the-secret-to-mastering-success-help-others-succeed/
Students will rise to the level of expectation.
-Ramon Menandez - (character: Jaime Escalante)
Stand and Deliver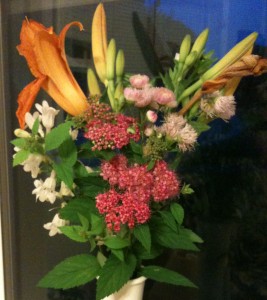 Rarely is any significant life change entirely painless. Even the most positive and desirable changes bring about challenges. This is one reason so many of us fall back to our old ways after making some progress in our lives.
I have read and listened to so many stories of people who have lifted themselves up from a life of hopelessness to one of tremendous success and fulfillment. I usually hear much detail about the pain and suffering that occurred before making the changes, followed by a happy ending involving great success. Rarely do I hear much about the story in between: the hard work, the doubts, setbacks and grief.
This is a story about the struggles I faced after getting off of drugs and the not-so-rosy life I lead for some time thereafter.
Many Things Changed, But Many Things Didn't . . . .
Permanent link to this article: https://beinspiredeveryday.com/2011/11/15/learning-self-love-my-journey/
I have struggled with being overweight my entire life, and losing weight is the biggest thing I have wanted to change about myself. I have read books chronicling individual tales of success, I have read testimonials from people who found success in specific programs, and I have put to practice many programs myself to lose the weight.
Though I have had many successes and periods of great health, one thing has been consistent; the weight has always come back.
Here is a list of different strategies I've tried (these are not endorsements, just chronicles of my experiences). Some have worked; some haven't:
When I was 8 or 9, my Mother thought it would be a fabulous idea to get me a Get In Shape, Girl! cassette tape. Since my health was never discussed, this was an immediate blow to my self-esteem and led me to wonder what was wrong with me. I listened to the tape for about ten minutes, and that was that. Feel free to check out a vintage commercial for the "program" below: . . . .
Permanent link to this article: https://beinspiredeveryday.com/2011/11/11/16-weight-loss-strategies-good-and-bad/
Thursday November 10, 2011 — 11:00 AM
You may have already noticed some changes at BeInspiredEveryDay.com. If you visit the site today, the first things you'll see are significant changes to the look of the site. One more subtle change you might also notice is a change to the tagline. It now reads: "Daily  inspirational quotes and articles that help you change your life."
The new tagline more clearly reflects the focus of the articles as it has been evolving over the past several years. It reflects a deeper commitment to demonstrating techniques for life transformation. Some of the transformations we focus on are
self sabotage elimination
health and diet transformation
spiritual growth
weight loss
changes in perspective & mindset leading to contentment & peace of mind
how to use meditation as a catalyst for change
how to shift your thought process for success.
If you're an especially observant reader, you may have noticed that I used the word "we" in the last paragraph. Up to this point, I have been the exclusive author on this website, but you will soon be reading articles from April Farley as well. April, is not only the business manager of Inspirations Software Design, but is also my best friend and mother of my son. Though we are no longer married, we are still strong partners in parenting and in business. One of April's greatest strengths is communicating with others heart to heart. She is not afraid to connect with others on a human level.
This quality is reflected in her writing. She shares from the heart and speaks to her reader's heart. Her writings center on the physical challenges she has faced in her life, especially in regards to maintaining a healthy weight. Though she discusses the technical details of dieting, exercise and other healthy living habits, her main focus is on the mindset of success and the mindset of failure. In my opinion, there is nothing that matters more than that, and April's story is a testament to that idea.
All changes, even the most longed for, have their melancholy; for what we leave behind us is a part of ourselves; we must die to one life before we can enter another.
-Anatole France
Anatole France at Amazon.com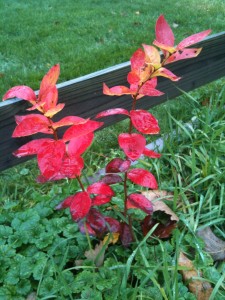 21 years ago, at the young age of 16, I came home after an exhausting, court-ordered, outpatient drug rehabilitation session and decided I needed to unwind. I called an older friend. We went to the liquor store, bought a little keg of beer and proceeded to polish it off.
I walked home that night through a path in the woods, periodically vomiting along the trail. By this time, I had become so used to drinking myself to the point of vomiting, I barely noticed it. There were times I would carry on a conversation with someone, turn my head and vomit, then turn back and continue the conversation as if nothing had happened.
I did notice something else though. I noticed that I wasn't having fun. It didn't matter how much I drank, smoked or dropped, I no longer got any pleasure from it. In fact, rarely did I experience any pleasure in life in general. For the first time since the first time I drank myself into a stupor 4 years earlier at 12 years old, I seriously wondered why. . . . .Read the rest of this entry »
Permanent link to this article: https://beinspiredeveryday.com/2011/11/08/a-template-for-change-my-journey/
Self-sabotage is when we say we want something and then go about making sure it doesn't happen.
-Alyce P. Cornyn-Selby

Addiction is an extreme form of the self-sabotage that we all experience from time to time. This is my story through the depths of extreme self-sabotage. Whether you are in the grip of addiction, struggling with recovery, close to someone who is, or simply experiencing some level of self-sabotage, I hope this will help you understand the nature of this affliction. . . . .Read the rest of this entry »
Permanent link to this article: https://beinspiredeveryday.com/2011/11/01/addiction-recovery-my-journey/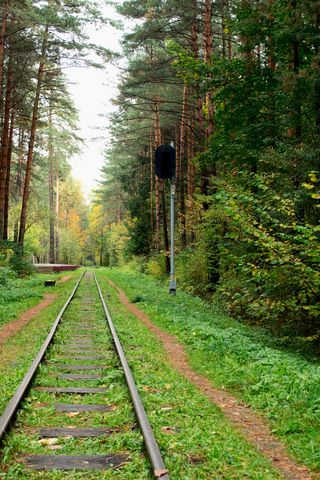 Have you ever made a commitment to change something  in your life, had tremendous inspiration, motivation and momentum at first, but over time found yourself falling back to your old ways?
I have.
When I was 19, I started experiencing health problems that are more typical for someone much older. I suffered from joint pain, ulcers, and (perhaps more typical to my age) severe acne. At the time, I worked at a pizza restaurant which not only provided most of my income, but also provided the main pillar of my diet.
Because of the problems I was having, I made a commitment to my health by changing the way I eat significantly. I nearly eliminated meat from my diet and added more fresh foods. I focused on spiritual growth and meditation. I started exercising regularly: weight lifting and running. I felt great!
I maintained this lifestyle for about a decade, but it gradually eroded. Little by little, my diet got worse and worse, my exercise became less and less frequent until a few years ago when my health kind of hit bottom for me. All my old health issues and a host of new ones were creeping back into my life. I was sick nearly half of the time. I had crippling migraines that landed me in the hospital. I felt awful.
I see people, including myself, fall into this pattern of regression so often that it almost seems to be an inherently human condition. I have friends who have maintained a healthy lifestyle for years only to find themselves slipping back to their old ways and wondering why their health has declined.
Why do we do this?
. . . .Read the rest of this entry »
Permanent link to this article: https://beinspiredeveryday.com/2011/10/22/staying-on-track/