Daily Inspirational Quote
Skepticism is the beginning of Faith.

-Oscar Wilde
The Lord's Prayer may be committed to memory quickly, but it is slowly learnt by heart.
-Frederick Denison Maurice

Have you ever wondered where exactly is "Kingdom Come"? Or, of all the things we could ask of God, why do Christians ask for bread? In this article, I dissect this prayer that many of us have recited more times than we can count, but perhaps are not always clear on what exactly it is we are saying. I examine it from a historic and spiritual perspective rather than a purely religious one.
This article is a bit of a departure from my normal style of religious-neutrality. But, since most people have heard this prayer, I hope that it will be enlightening to Christians and non-Christians alike. At the very least, it will satisfy your curiosity. More than that, I hope that you will learn something from it. I believe that every spiritual path can benefit from the teachings of any religion as long as fanaticism doesn't enter into it.
The Lord's Prayer Interpretation
. . . .Read the rest of this entry »
Permanent link to this article: https://beinspiredeveryday.com/2011/08/05/the-lords-prayer-what-does-it-mean/
There is never enough time to do everything, there is always enough time to do the most important things, and to stay with them until they are done right.
-Brian Tracy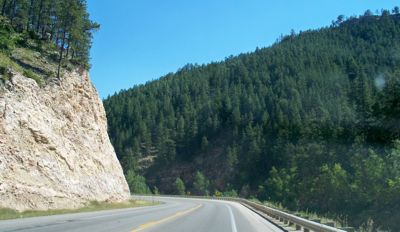 I am one of those people who likes to go in 200 directions at once. I have so many interests and want to learn and experience so many things that it is difficult for me to decide which direction I want to go. I like to think of it as a "diversity of interests." Doctor's, on the other hand, might call it something like ADD. Personally, I like my name for it better. In fact, Let's call it IDD – Interest Diversity Disorder.
In my pursuit of these many interests, I've read countless books, articles and blogs on self improvement,, health, business, spirituality, gardening, hiking, skiing, backpacking, writing and even reading (yes you can read about reading).
What I've been able to do with all of this information is build a good, detailed road map. The only problem is…
You can have the best, most detailed road map in the world, but if you don't know where you are going, it won't do you any good.
In the information age, finding that road map is the easy part. But, our time and resources are limited, we can't travel every road. How do we know which roads to take?
Set Priorities
. . . .Read the rest of this entry »
Permanent link to this article: https://beinspiredeveryday.com/2011/07/30/setting-priorities-the-most-important-life-changing-activity/
The past is gone. The future but imagined. These concerns are but defenses. Nothing more.
-A Course In Miracles

I have been running my own business for about 3 1/2 years. Starting my own business was a tremendously challenging, frightening, exciting and rewarding experience. It was an experience I almost didn't have, though.
It seems that for most of us, major life changes like this sit in our imaginations about the future. We dream and fantasize about what our future will be like once we start our business or  improve our diet, start working out every day, fix our career path, organize our house, spend more time with family or friends…. and on and on.
Then the days go by… then weeks, years, maybe even decades, and at some point, we realize that we're still holding on to that wonderful dream. But it's still in our imagination about the future, and the reality of life hasn't brought us any closer to it yet.
. . . .Read the rest of this entry »
Permanent link to this article: https://beinspiredeveryday.com/2011/04/05/a-motivational-kick-in-the-butt/
It's good to have money and the things that money can buy, but it's good, too, to check up once in a while and make sure that you haven't lost the things that money can't buy.
-George Lorimer

Permanent link to this article: https://beinspiredeveryday.com/2011/03/15/8-more-inspirational-budget-tips/
Don't tell me where your priorities are. Show me where you spend your money and I'll tell you what they are.
-James W. Frick

Here is a list of tips to inspire you to manage your money well. I don't normally write about budgeting, but I created these tips for a software program and wanted to share them here.
Some of you may know that, in addition to blogging, I am also a computer programmer. These tips were written for a recent personal budget software program that I wrote. Since I like to inject inspiration into everything I do, I decided to include a "Tip of the Day" feature with this program. But, instead of displaying tips on how to use the program, I decided to offer inspiration for money management.
. . . .Read the rest of this entry »
Permanent link to this article: https://beinspiredeveryday.com/2011/03/11/inspirational-budgeting-tips/
The more you praise and celebrate your life, the more there is in life to celebrate.
-Oprah Winfrey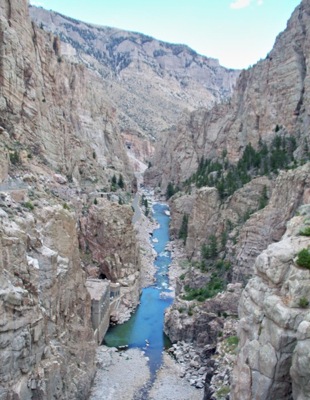 As we set goals to advance our personal and spiritual growth, we are frequently presented with the dilemma of how to sustain our motivation toward our goals. We start with goals that are aligned with our personal values and hopes in order to avoid self-sabotage. We surround ourselves with a strong support system to help solidify that foundation. Inevitably, over time, our vision of our goals gets blurred from time to time. This is where the principle of self-discipline can keep us sustained, since we know in our heads that we want to complete our goal even though we don't always feel it in our hearts.
But, when we are working toward a challenging goal and facing work, work, work and sacrifice after sacrifice, at some point, self-discipline becomes too difficult and we have to inject some joy into the process to keep ourselves motivated and reinforce the value of our goals.
So, how do we do that?
We celebrate! We break our large goals down into smaller, obtainable and appropriate milestones and make plans to reward ourselves when they are achieved. . . . .Read the rest of this entry »
Permanent link to this article: https://beinspiredeveryday.com/2010/10/19/celebrate-milestones-to-sustain-personal-growth/
Tell me what company thou keepst, and I'll tell thee what thou art.
-Miguel de Cervantes

The value of having supportive friends and associates can scarcely be overestimated.
– from Step 4 of my post, How to Change Who You Are.
Perhaps the most difficult challenge we face when we resolve to make positive changes in our lives is that, often times, our existing friends, family and associates are unable or unwilling to support us. Sometimes they don't understand the resolutions we are making, or they don't understand how or why it is important to us. They may be non-supportive at best and condescending at worst.
One moment, we might feel inspired and hopeful about our new direction in life, and the next moment we feel alienated and discouraged. Unless we are exceptionally strong and stubborn, alienation from those people we care about can drain our inspiration and pull us back to the same old lifestyle habits. And even the most persistent stubbornness can only sustain us for so long before draining our energy.
The problem is that we've built our lives and our social networks around our existing lifestyle habits. We chose our friends because they reinforced those habits and made us feel comfortable, validated and safe. When we decide that we are going to change those habits, we are threatening that system. And if our friends and associates are not on the same path of change, we are threatening those relationships. It is inevitable that when we change the way we live, we change the way we interact and relate with others. . . . .Read the rest of this entry »
Permanent link to this article: https://beinspiredeveryday.com/2010/06/22/establishing-a-support-system/