My family and I have just returned from an extended road trip during which my internet access was extremely limited. I had planned to complete the series on fear and isolation and provide some posts in advance for my time on the road, but I was much busier than expected during the preceding weeks preparing for my absence. I expect to be rather busy catching up this week but plan to resume daily posts.
In the meantime, here are some pictures from our trip:
Tristen and me strolling through Petrified Forest National Park in Arizona.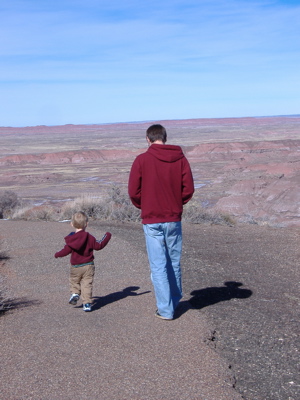 April and Tristen taking a break.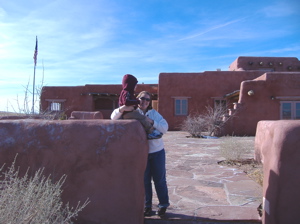 Too sleepy to eat a cookie.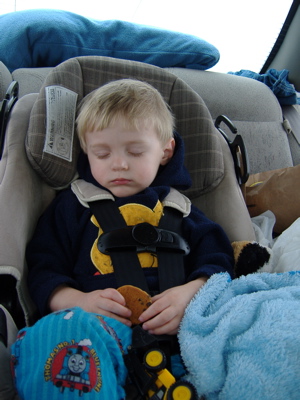 Strolling through a desert garden.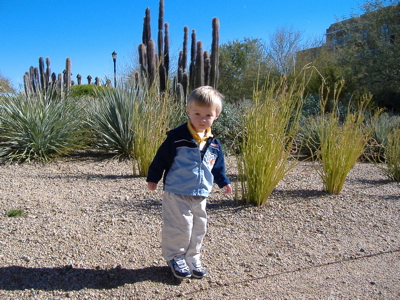 75ºF and sunny in Phoenix, AZ. (Our home town was experiencing -10ºF with -40ºF wind chills.)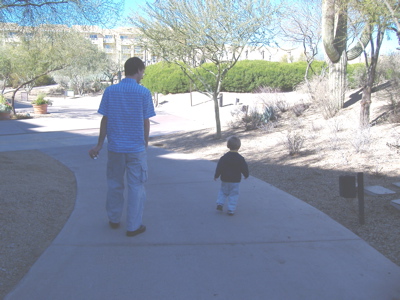 Our travel weary toddler.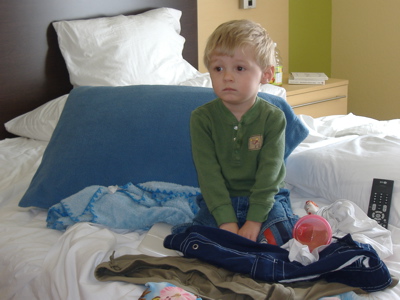 Our welcome home blizzard.